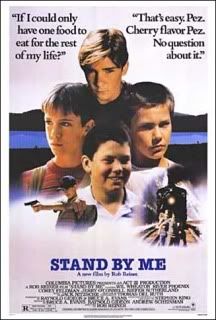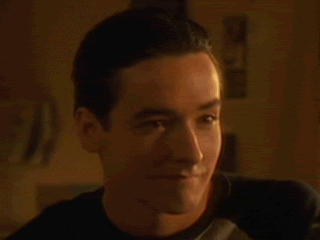 Tagline:
For some, it's the last real taste of innocence, and the first real taste of life. But for everyone, it's the time that memories are made of.
Cusack plays:
Denny Lachance, deceased older brother of central character Gordy.
This is Cusack's second film for director Rob Reiner (after
The Sure Thing
), although he appears in only a couple of flashback scenes as the dead big brother who Gordy feels he will never live up to, and was kinder to him than his parents. The film is a 80's classic with brilliant central peformances from the four young actors in the central roles. Its always sad to watch the River Pheoenix scenes, such a talent. Four kids (with baggage eg a crazy father, fatness, from a family of criminals) travel to find the dead body of a local boy in the woods. They contend with their issues and nasty bully Keifer Sutherland along the way.