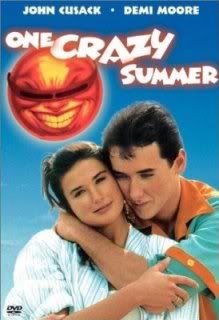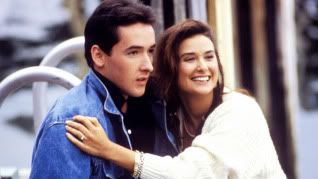 Tagline:
"They're out of school, out on Nantucket, and out of their minds. With this crowd, anything can happen!"
Cusack plays:
'Hoops' McCann - who leaves behind Generic, New York to spend the summer on Nantucket and work on his entry for a scholarship to Design School.
From the same director as
Better off Dead
- 'Savage' Steve Holland and containing some similar quirks, such as animations and bizarro moments. Lets just say I'm not in any kind of rush to watch this again. Ever. I'm not big on 'wacky' comedies. This film sees the first time JC appears with fairly frequent co-star Jeremy Piven, and Demi Moore sings. Not too much else of note I'm afraid. Lots of crazy plans ensue to beat the bad guys and save Demi's dead grandads house from developers.
The trailer might actually be funnier than the film: