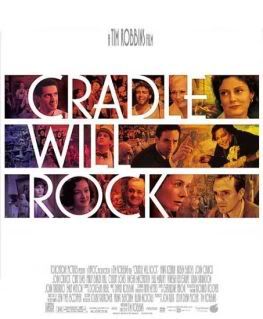 Tagline:
Art is never dangerous -- unless it tells the truth.
Cusack Plays:
Nelson Rockefeller
Family Connections:
Joan plays Hazel Huffman
Cradle will Rock is the title of the musical at the centre of this film tackled by a talented ensemble cast, and helmed by Tim Robbins. It's based on real events of 1937 when Orson Welles took on the first production. As well as 'putting on a show' the film also touches on wider social issues of the time, including mass unemployment, unionisation and the wider global political issues of socialism and facism. Yeah, its a long way from Con Air.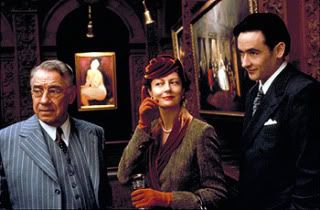 Cusack's story is largely separated from the musical, although he does get to do some crazy dancing, as he plays Nelson Rockefeller (politician and patron of the arts). He enlists the artist Diego Rivera to produce a large mural for Rockefeller Centre but problems arise when Rivera insists on including Lenin in the picture. Arguments ensue.
Easy to admire but difficult to love is my verdict, and the standout performances for me were Bill Murray (ventriloquism tutor to Tenacious D duo Jack Black and Kyle Gass) and Cherry Jones.