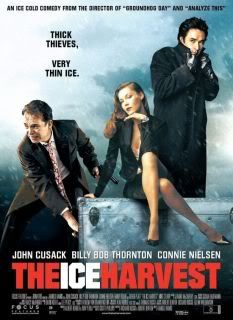 Tagline:
Thick Thieves. Thin Ice.
Cusack Plays:
Mob Lawyer Charlie Arglist.
So After
Must Love Dogs
things can only get better. And they do, but only really marginally in this fairly mediocre black comedy. Charlie is a lawyer, who along with Billy Bob Thornton steals over $2 million from his mob clients on Christmas Eve. But things don't go so smoothly and soon hes scrambling around town without knowing who to trust.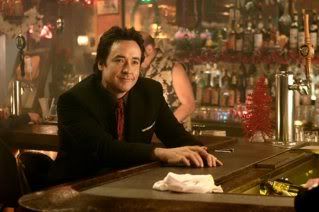 The comedic elements work fairly well, with the icy weather preventing their quick escape and facilitating some falls, crashes and deaths, and the story does keep you guessing as to whats coming next. However, overall it just feels fairly thin and unsubstantial but if I watched it again, it would be mainly for Oliver Platt's drunken turn as Cusack's ex-wifes current husband. Apparently the book of the same name, set in 1979 is far superior.